Summer is here and many of us are making plans to shed those extra winter kilos. And just for you, Skillhippo (India's largest trainer discovery platform) brings its exclusive and revolutionary product - "fitpass"
With this monthly pass you can enjoy unlimited access to individual workouts in Delhi: crossfit workouts, circuit training, spinning classes, yoga classes, zumba classes, pilates classes and much much more. Partnering with over 30 brands, 70+ studios and providing 300+ fitness workouts, it just couldn't get any better!
Top 10 reasons for you to get your fitpass now:
1. Make variety your new routine and diversify your workouts.
Choose from hundreds of fitness workouts and freely mix and match workouts that suit you best.
Credits: Bollypop
2. Access to a slew of the finest fitness brands in the city.
You cannot NOT workout! Gain access to the best facilities and trainers and become harder, better, faster, stronger (à la Kanye).
Credits: Bollypop
3. Over 70 locations in South Delhi and Gurgaon.
You are spoilt for choice! Find an awesome workout next to your home, work, client site, friend's place or where you're stuck in traffic!
4. Book classes on the go.
With our mobile friendly technology, it is very easy for you to book your fitness workouts anywhere, anytime. Reserving your class is now more flexible than your cellular plans.
Credits: im.hunt.in
5. Meet more fitness enthusiasts like you.
Everyone's joining the fitness revolution! Make new friends and motivate each other to get fit.
Credits: 24.media.tumblr.com
6. Its cheaper than your average night out
Rs 999/- ONLY! This monthly pass gives you everything you need to meet your fitness goals.
Credits: media.indiatimes.in
7. Discover trending workouts in town
Explore the latest fitness workouts around town and stay up to date with the fitness revolution.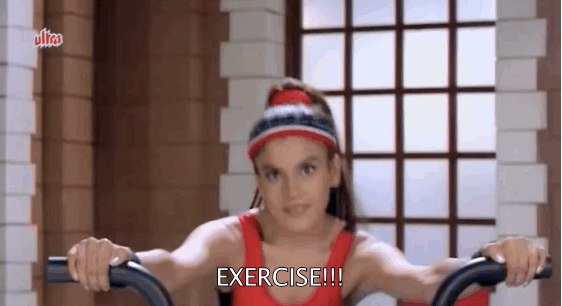 Credits: akkarbakkar.com
8. Customize your fitness routine
It's all about you! Spice it up or calm it down. Break the monotony and opt for what workout you want, when you want it and where you want it.
Credits: blog.erosnow.com
9. Enhanced Visibility for the fitness partners
A phenomenal marketing and customer acquisition tool for all our partners! Where else do you get an engaged audience of thousands of fitness enthusiasts for free
Credits: drop.ndtv.com
10. Because the PM said so
Mitrroooooooooonnnn!!!!!