Already given up on your New Year Resolutions?
It's only been 21 days.
Let us help you get back on track these 8 Simple Ways to stay fit in 2016.
1. Quit the Elevators take the Stairs.
We have all seen the 'walk and talk' advertisements and now it's high time we should start implementing it.
2. No Pay Raises? Start doing leg raises!
When pay raises are nowhere to be seen, consider the leg raise. (Bonus: they're hardly noticeable underneath the desk!) While seated, straighten one or both legs and hold in place for five or more seconds. Then lower the legs back to the ground without letting the feet touch the floor.
3. Drink Plenty of water.
You've probably heard that you should drink water and about the benefits of drinking water, but how much is enough?
The answer is ideally you should drink 8 glasses of water i.e. 2 litres of water in a day.
4. Incorporate these fat cutting elements in your Diet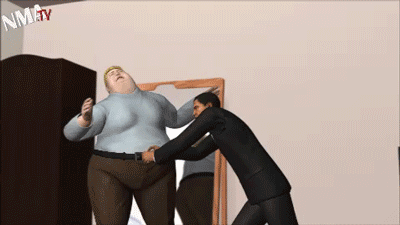 If you are a man of your words and you are following your diet religiously then it's good, not just 'good' it's GREAT. But you can incorporate few things to cut your fat.
Check out our list of fat burning foods 9 Fat Burning Foods for When Hunger Strikes
5. Enrol yourself in a Gym.
"When you work regularly, inspiration strikes regularly"
- Gretchen Rubin
These words are true in each and every sense. Regularity is the key to success, to ensure your success be regular to the Gym and for that you have revolutionary product 'fitpass' it allows you to access 1000+ Gyms in Delhi NCR in just Rs. 999/-
6. Create a Kickass workout playlist.
One of the best source of motivation is Music. Create a playlist of motivational songs to keep you going through your workout. Set after set, rep after rep, let the music guide you. Check out our list 18 Workout Tracks to Pump You Up
7. Keep trying New Things
It's pretty obvious if you do a particular thing regularly you'll eventually get bored of it and this same concept applies to your fitness routine as well. In order to spice up your fitness routine keep trying different workouts/activities. Check out our list of outdoor activities 10 Out of the Gym Activities to Keep You Fit
8. Plan when to cheat.
A cheat day in a week is Okay! You can have that much mercy on yourself.
Just plan it out. For instance, if there is an upcoming birthday in the week, or a wedding party, then it is best to cheat on that day. Plan your meals ahead of and after that day.