Is your morning battle against time resulting in skipping your breakfast?
A healthy breakfast provides all the nutrients your body requires.
We best advise you not to skip the most important meal in the day, and bring you a list of options to help you stay healthy.

A hearty breakfast will keep you going through the day.
Kickstart your day with these 5 easy to assemble breakfast options.


Oatmeal
The Beta-Glutant content in Oatmeal lowers cholesterol and the risk of heart disease. Have a bowl of oatmeal with milk and brown sugar in the morning.
It has 240 calories and a lot of fibre which keeps you fuller for a longer time.
Quick tip: Add some fruits and nuts for more nutrients.
Whole Wheat Bread with Peanut Butter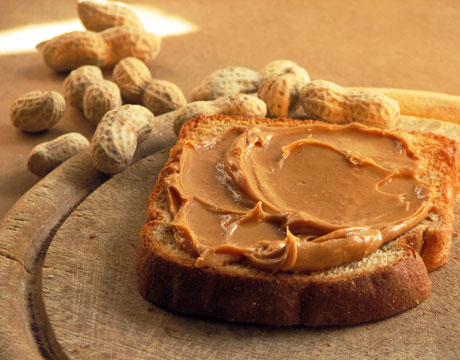 Peanut butter sandwiches are an all-time favourite. It is also packed with fibre and antioxidants.
One slice of whole wheat bread with Peanut Butter contains approximately 25o calories.
Quick Tip: Add some Avocados or honey to your sandwich.
Eggs
Breakfast anywhere around the globe is incomplete without eggs. Eggs are a great source of protein.
One egg has around 70 calories and 6g of protein.
Quick Tip: Have hard-boiled eggs for breakfast or make a veggie omelette.
Greek Yogurt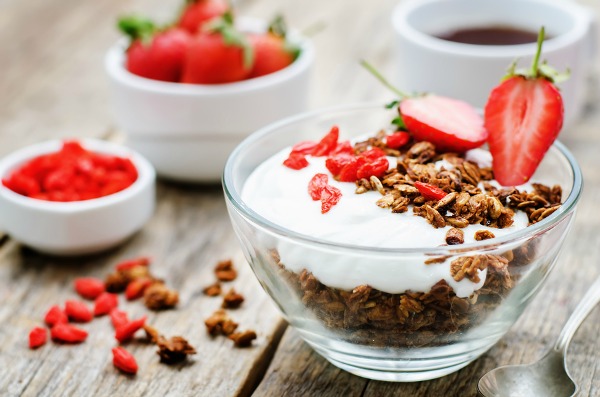 Greek Yogurt is high in protein and less in carbs. Consume it with a wide variety of tasty and healthy toppings.
100g of greek yogurt has around 59 calories.
Quick Tip: Fill your yogurt with granola and fresh fruits to make it more delicious.
Banana
Eating a banana in the morning improves the digestive system. They have an abundance of nutrients and minerals and are a great source of energy.
A medium banana has around 105 calories.
Quick Tip: Make a banana smoothie or combine it with a protein-rich dairy source like cottage cheese.
Try these 5 breakfast meals, they will keep you energised through the day.
Eat healthy and exercise daily.

#GetSetSweat